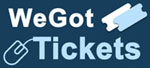 BOMFEST TICKETS - CLICK LINK ABOVE
LETS KNOW YOUR COMING - CLICK LINK ABOVE
CIRQUE DU MANC
TERMS & CONDITIONS
*No alcohol, sharp impliments, dogs, glass bottles or cans to be brought onsite. The security will be strict on this policy and will have search qualified staff checking on the gate so please make it easy by complying to these simple requests.
*BOMfest provide car parking across from the festival entrance but take no responsibility for any damage or loss whilst vehicles are parked.
*Under 5's Free
*Under 16's have to be accompanied by an adult after 7pm.
*The management reserve the right to refuse entry.
*Ticket refunds are to be negotiated with the management.
Disclaimer
Performing of acts
The performers and their performances are expressions of the artist which some people may find offensive and although bomfest promotes and supports freedom of expression, the performances may not necessarily represent or reflect the opinions and ideas of the organisers. By attending the event you agree to accept the performers rights to express those opinions through their art.
BANDS, ARTISTS, TRADERS, VOLUNTEERS, CAMPERS - TO APPLY FOR A PLACE AT BOMFEST 2012 CLICK THE LINK ABOVE...
BOMfest 2012 is here. Saturday will see the best party Barnsley has had the pleasure to host and what a top show we have got coming. We know what stigma Barnsley has had over the years and many of the city people wont usually venture over these parts but now the town has something to tempt them which is well worth the journey. The crew will be turning up onsite on Tuesday and spending all week preparing and building the event and cant wait to get cracking. Lets just hope the weather is with us. Hope you have a good time and please respect each other and the surrounding community of Worsbrough.
Ticket news - Barnsley outlets with tickets are:
Civic theatre - HMV - Time for you stall in the Alhambra - Parkway Cinema (Eldon st) - Tilula Boutique (upper market hall, Barnsley market) - KG's Bar (Wombwell).
Sheffield outlet is the South sea in Broomhill. Tickets are also onsale through our official online booking at the top left of the site and from stage managers.
Camping - click here to book now - remember to read the terms and conditions at the bottom left of this page before booking, and have your ticket number ready. Pitches are £5 per person and under 5 years olds freeTickets and camping bookings for 28th July will be valid on 22nd September.
If you have any queries please use the official email - info@bomfest.com
The headliner at this years BOMfest 3 Daft Monkeys have confirmed the bands availability for the 22nd of September which is great news, so make sure you are ready to jig the night away. I know you keen festival goers will know who they are but for those of you who dont then all we at BOMfest can say is that it will be a pleasure to have them onboard and endorsing our event with their festival prestige. Click the pic above for more info. Line up - 2012 line ups
Nik Turner is the most senior performer at the age of 72 years and should be given the credit he deserves for showing a lifetime dedication to the international music scene. He will be returning to Barnsley and sharing the Equinox with us so get ready for some psychedelic saxaphone mayhem.
The best unsigned artists of 2012 on show
BOMfest will be in its seventh year this summer and from its humble beginnings in 2005, next to the Barnsley main pit shaft and has defied all odds and become Yorkshire's most cutting edge supporter of original unsigned artists and prides itself as also being one of the better value for money, live music events providing 7 stages of new cutting edge action.
In 2009, BOMfest was first recognised by the Telegraph newspaper as one of the top 100 events of that year, whilst still only hosting four stages and in the past two years, and after securing what now seems to be a home for BOMfest at Worsborough mill and country park, Barnsley, South Yorkshire S70 5LJ, the event has evolved whilst still keeping loyal to its spirit and ethos.
This years chosen artists have been selected from over 1000 applicants and many hours of checking out live performances at the "South sea " in Sheffield, and with the limited number of available slots on offer to performers at this years event, the artists chosen to play can rest assured that in this hard knock, labour of love industry, BOMfest has recognised their dedication and hard work. Every artist deserves the support and encouragement which I am sure the BOMfest revellers will provide to make BOMfest 2012 a day to remember for Performers, volunteers and attendees.
Thanks for your support

The Danse Society will be playing their long awaited homecoming gig at BOMfest this year. The band havent played in Barnsley for 30 years and have just reformed and completed a new album which they will be promoting with a tour. Surely the old school crowd will be out on 28th July to give the lads a loud welcome back. The Danse Society will be performing on the main stage and BOMfest would like to take this opportunity to welcome them aboard. DANSE SOCIETY - "Vatican"
Straight razor angels have shared the stage with several renouned artists in their long music career and we at BOMfest are proud to have such homegrown talent. If you like your Full tilt Rock 'n' Roll then be sure to bring your dancing shoes with you.

Seventh Son are BOMfests resident band and Barnsleys most senior outfit who have been fronted by the infamous Bri for the past few decades and who has been an inspiration to the local music scene. These lads will be rockin it up in the Bigsound marquee this year and are guarenteed to put on a top show.


Paperplane are a superb up and coming outfit from West Yorkshire and are ready to explode onto the U.K. circuit. This young natural talented outfit are the BOMfest "Young band of the year" and im sure youll be blown away by the bands dynamic controlled, well rehearsed, brave and confidently delivered alternative rock out. Stick around for these guys.
Cirque du Manc from Manchester are a collective of like minded people who celebrate the whackey and alternative side of festival entertainment. They may shock you, confuse you, make you laugh or just have you stand there in amazement. This year they have their own marquee and will be providing Barnsley with some circus mayhem.
Last years artists produced this cracking example of modern street art with a collaboration between Local Barnsley boy Dave Cross (Inside Arts) and Marco from Sheffield.
TICKET INFORMATION
EARLYBIRB TICKETS - will be onsale from April 3rd until the 30th of April at HMV and The Civic Theatre box office or Click the "we got tickets" image at the top left of this site. Buy your online tickets only from this official link.
Free U5's / £7 U16 / £15 Adult / £30 Family
PRE FESTIVAL TICKETS - From May until the day of the festival you can buy tickets from the "we got tickets" link on this site or from local outlets named above.
Free U5's / £10 U16's / £20 Adult / £35 Family
ON THE DAY TICKETS - On the day tickets will cost
Free U5's / £10 U16's / £25 Adult / £40 Family
Terms and conditions apply. See bottom left for details
........................................................................
Performing on the IMP Stage this year is Sonny Green who has been hard at work pushing his message out. Fresh blood with alot to say. Check him.